10/08/20
The changes in the work routine have been one of the biggest challenges for Brazilian scientists during the pandemic period. Keeping the balance between following the recommendation of social distancing determined by health agencies and continuing their activities are also on the agenda of researchers at the Vale Technological Institute (ITV), in Belém.
For those for whom the field activity is more than essential, the imposed remote work turned into a great learning experience: improving skills, exchanging experiences, interacting with diverse audiences, and expanding the use of technology are among the positive points of this period of isolation.
"We interact remotely in a much more intense way than we thought. The way we organize ourselves has also changed a lot, because tools like Teams and remote access to data on supercomputers make this process easier," says Guilherme Oliveira, ITV's Technical Director.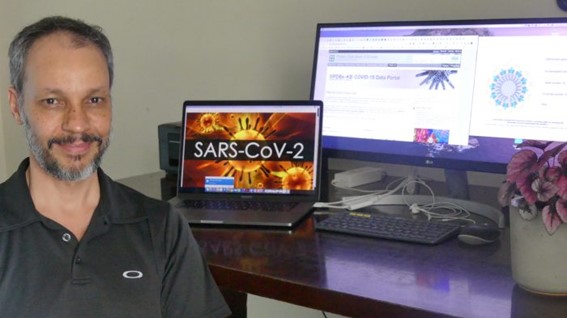 1 – Technology as an ally
With remote work and the massive use of IT technologies, distances have become equal. Thus, we are closer to colleagues in Brazil and abroad. This may be a gain that will remain even after the pandemic. Researchers continue from home performing data analysis and producing reports and scientific papers. Remote access to the supercomputers allows these studies to be conducted without interruption.
2 – Sharing best practices
We have been asked to attend many live streams. This is an interesting channel for dissemination and communication. We understand that much of what we do also generates interest for colleagues within the company and also externally, and we intend to continue with this interaction. We still have to learn how to dose the remote meetings and give ourselves time to process all the information.
3 – Sustainability week
Sustainability Week was a fantastic initiative. The attendance figures were much higher than I had imagined possible. This points to a need to connect more internally. It was another lesson learned.
4 – Approach and dialogue
It is a fact that communicating with all company and external audiences is just as important as communicating with the academic public. We, researchers, understand the need and are preparing ourselves to do this in a more effective way. The importance of science has been clearly shown in this period and the public is even more interested in joining in the conversation.
5 – Visibility
The study of the Covid-19 virus genome makes use of the knowledge and capacity installed at ITV, in collaboration with researchers all over the country. The announcement of this study gained a lot of publicity and is undoubtedly a means of leveraging other research actions within Vale that are also very important for the company and for Brazil.